Stuck with your downtime?
Not sure whether a 'staycation' is right for your tribe?
There's more to do in Swindon than meets the eye. And there's plenty for all sorts of pockets, big and small. But, where do we start?
For the whole family
Swindon has plenty to offer all ages. From films to fantasy. If you're the indoors type then how about a movie? Swindon has three big cinemas: The Empire Greenbridge, Cineworld West and Cineworld Regent Circus. Each of these cinemas offers box office hits, arthouse and kids movies. Take advantage of money-saving special offers such as Saveday Tuesdays. Make it an extra special evening with popcorn, ice cream or even a pizza.
Bookworms will love Swindon Central Library at Regents Circus. The library has quiet reading areas, free limited broadband and public access computers with printing facilities. They also have a DVD library and cafe. Swindon grew up around the railway and you can see the whole story at the famous Swindon Steam Railway Museum. Here, you are taken on a journey from the works where they built the machines all the way to the platform to catch one.
Have you ever been tenpin bowling? If so, you know what a great time you can have. Swindon Tenpin Bowling has everything you need. They'll host your party or celebration and offer special deals for corporate events. Open until 11:30 pm every day except Sunday. Everyone loves swimming and Swindon has a number of public pools and leisure centres. Open all the year round, outdoor and inside. Or take a swing at golf at the Broome Manor Golf Complex. Eighteen and nine-hole courses are available with restaurant, gym and golf lessons.
For the adventurous
If you've never visited an 'Urban Activity Centre', you'll be surprised at what kids and grown-ups can get up to. Six lanes of trampolines and two giant foam pits with over 5000 foam cubes are just waiting to be bounced on, jumped into and generally thrown around. Or try your hand at Parkour in complete safety, with full instruction and with safety gear provided. The Freedog Centre on the Techno Trading Estate is one of only a handful of centres like this in the UK offering Urban Sports and Activities for children and adults.
If you're still in the mood for battle the Swindon Laserquest Centre is the place to go. Tag your opponents with laser light and keep score on your own personal plasma screen. Creep and run around the purpose-built battleground, hunting and tagging your opponents until your team is the winner. It's fun and totally crazy. So what if it's raining? There's plenty to do. How about some indoor F1 karting at Swindon F1 Karting? Race a go-kart around the indoor track or try a minimoto. Kids' parties and celebrations are catered for, they are fully licensed and regulated (minimum hire age is 14 years).
For the outdoors type
Paintball fans will love Combat Splat. Find your friends and splat them with coloured paintballs. Take part in battles and team events such as 'Capture The Flag'. Full safety gear and training are provided and they'll even upload photos of your battle to Facebook! Fancy a little Robin Hood? How about trying out a bow and arrow at Black Cat Archery? Full equipment hire and safety training is provided and you can even have your birthday party or celebration while you shoot. Have you been water skiing? How about Cable Skiing? It's like traditional water skiing, but without a boat. Instead, you are pulled along the water by a cable. It's great for beginners or experienced water skiers and you can try it for yourself at Cotswold Water Park, a beautiful 40 square mile water park and nature reserve just short drive from Swindon. The historic Cotswold Water Park is an incredible resource for nature lovers, water sports enthusiasts, cyclists and even twitchers. If you want to get involved in the park you can sign up for one of the volunteer work party dates.
For the nature lover
Sometimes, after all that excitement, you just want to calm down and look at something beautiful. Butterfly World at Studley Grange, park and zoo is a wonderful place to go on a rainy day or when the weather's looking brighter. Visit the amazing Butterfly House where butterflies from all over the world are free to live and fly in a natural environment. You can see meerkats, racoons, wallabies, terrapins and tortoises. You can even sign up for a 'Zookeeper Experience' and get up close and personal right behind the scenes visiting special 'Staff Only' areas and helping the zoo staff with their daily chores.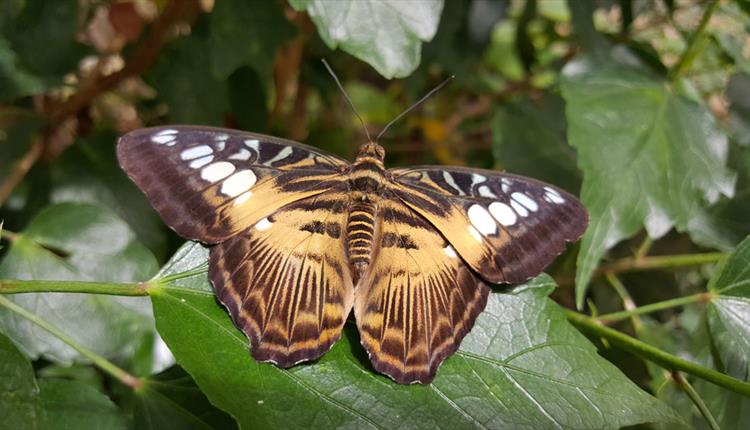 Read Our Guides To Moving To Swindon
If you're thinking of moving to Swindon? We've produced some key guides to help you with your decision to relocate.