If you're going to be out and about in Swindon during the spring and summer months, you might want to plan your trip around some of the fantastic festivals that the city offers. From music to food, comedy to funfairs, here's what you can expect to see going on in Swindon this festival season.
Swindon Fringe Festival 2018
For anyone looking for an event full of laughs, music and drama, the Swindon Fringe Festival is for you. Acts come from all over the world and there are plenty of local performers who also feature. This year's event runs from the 4th to the 15th of April, with most tickets costing around £5.50, although platinum tickets which allow access to all shows are available for £50. There are several venues around Swindon, including MECA in Regents Circus, the Olive Tree Cafe in Manor Gardens, the Victoria and the Phoenix Theatre.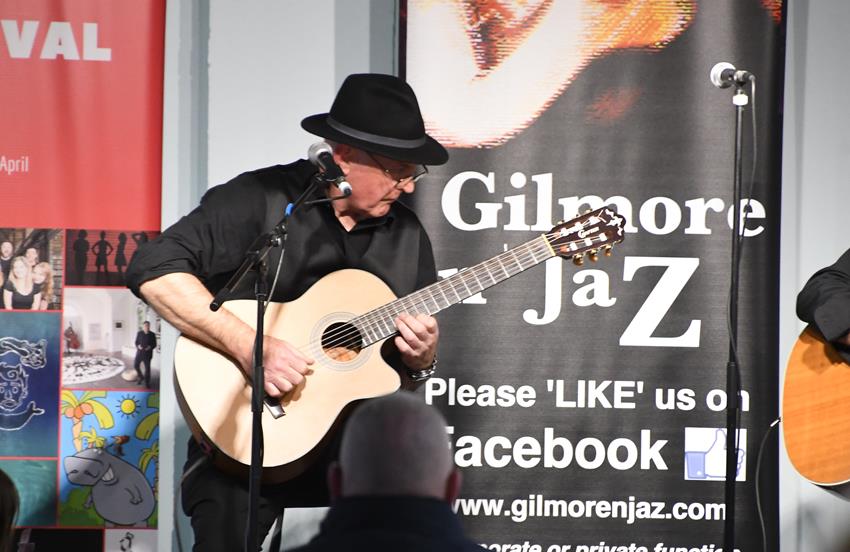 Swindon Festival of Literature
Taking place between the 7th and 19th May, the Swindon Festival of Literature sees an influx of writers, politicians, scientists, artists and other commentators and experts interacting with the public across a number of small events. This includes everything from stories and poems to discussions and sharing ideas. Most of the events take place at the Arts Centre or the Central Library with tickets ranging from free to around £12. There is a writing workshop and lunch on the final day which can be booked for £30.
Gin Festival Swindon 2018
With gin enjoying a resurgence in popularity in the UK, we couldn't ignore Swindon's own Gin Festival in this list. If you're around on the 11th and 12th May, get down to the Steam Museum where you will not only be able to sample some exclusive gins, but you will also get to experience great food, cocktails and live music. The event runs throughout the afternoon and evening each day, with tickets costing £11 per session.
Old Town Festival
A real family favourite, the Old Town Festival is one festival that is guaranteed to be fun for all. The week-long event takes place between the 10th and 17th June at locations across Swindon, including Christ Church, The Lawns and The Bowl, finishing with a Grande Final Street Party on Wood Street. There will be live music throughout, together with a dog show, a quiz and some great food and drink. The kids will also get the chance to meet the Disney Princesses and burn off some energy at the funfair. The majority of the events are free to all, with the exception of some live music for which tickets must be purchased at the venue.
The Chilli and Cheese Festival
It's safe to say that Swindon's Chilli and Cheese Festival is a pretty spicy affair and arrives at Lydiard Park on the 7th July, concluding on the 8th. It's a great family event which has more than just chilli and cheese to entertain its visitors. There will be plenty of food-based events such as a Man V Food challenge and cooking demonstrations, together with a funfair, magic shows, falconry displays and even pig racing. Advanced tickets are available which cost £6 for adults and £4 for seniors, although visitors can also pay on the gate at a slightly higher rate of £8 and £6. Entry for children is completely free.
For paid-for events, tickets are limited so if you're planning on making an appearance, make sure you get your tickets well in advance. With so much going on, certain events are bound to sell out so don't leave it too late!
Whether you love your literature, are partial to a tipple of the old mother's ruin (aka gin), or you just want a relaxed and fun family day out, Swindon has it covered this Spring and Summer.
Thinking of moving to Swindon? The why not check out our five questions to ask yourself before you pack up and make the move to this lovely historic market town.